Sometimes ideas are fleeting — they fly across our minds for a moment and then blip out of existence. Other ideas linger in our brains like dust bunnies under a bed — we know that they're there, we know that something really should be done about them, but we choose to do nothing. Phantasmic Mind Trip is about sweeping all of those dusty ideas out of our heads and into the world. Some of those ideas might be strange. Some of them might even be scary or crazy or insane, but by putting them out there, maybe those ideas will go from our heads into someone else's, and then that person's ideas might be thrown out to some other far away being, ultimately creating an interweb creativity and innovation. And its not hard to see that above all, what the world needs is some connectivity and innovation.
Meet the Phantasmic Crew:
Kat – Manager/Organizer
Some people might say that a manager is the boss, the person who gives orders and tells others what to do and how to do it. But that is not what a real leader does. A real leader allows other group members to compose and express their own ideas, gives a little feedback once in awhile, and then brings everyone's ideas together to focus on the final product. As manager and organizer, it is my job ensure that our group is meeting our maximum potential and to interweave everyone's ideas into something new and innovative. This requires a great deal of open-mindedness to everyone's thoughts and opinions, because sometimes it is the ideas that are most radical and unorthodox that yield the most ground-breaking results. Moreover, I have a background in many of the other positions, such as art, editing, and web design, as well as connections to people outside of school who could help us in these areas. Because of my experiences, I am able to provide feedback and give suggestions to other group members on how to produce the best product possible.
Amelia – Editor
I set my responsibilities as (but not limited to) the overall controller of the contents of the publication, deciding on the guidelines and editorial policies and managing the production of the materials. Of course Having edited a crude version of my literary selections, I will utilize my experiences to bring our ideas and sparks of originality into conform play. I love to consider myself an amateur photographer, or just a teenage girl with a digital camera/a cellphone that captures unique moments of life. The world behaves differently in the lens of the camera, checkered with light and shade, interlacing shadows and psychedelic spectrum. With all those pieces knitted into the image, a splendid whole is freeze-framed, just like the combination of all our efforts and imagination. Holding this position, I will also review all copies to make sure they are error-free and in accordance with the basic guidelines and standard format. Other responsibilities include headlines, layout, style, and occasionally supervision. In addition, I'll undertake writing tasks(articles, essays, comments, editorials, etc.) with my co-workers to maintain the freshness of the publishing house. It is a great pleasure to work with this innovative and talented group of staff to create something that we can call our own. This rudimentary publishing house might not be extraordinary or exceptional, but it will dazzle.
Verbear – Artist
Art is my whole life. It is my being. Cut me open, and you'll find paint instead of blood. My eyes are my cameras, my memory- film. My greatest dream is to help people see the world like i do. Through vibrant kaleidoscope eyes, spiraling through a rainbow vortex of color. I want people to see everything around in an aesthetic beauty.  My whole life is an art piece. Because of my expressive mind, I believe it is fitting for me to be the artist of our publishing house, Phantasmic Mindtrip. With great enthusiasm and hope, after you are done reading all of our books, you will see what beauty this world holds.
Imu – Social Media
Social media is not an unfamiliar tool to me. It is a tool that allows me to show the world what I'm thinking. I can express myself in many different ways. For example, in twitter, I can express my thoughts by using only a couple of words. But, if I wanted to mainly use pictures to show my ideas and communicate how I'm feeling, I use Instagram instead. I have prior knowledge and experiences regarding these different sites, and believe I can effectively express or show our ideas to the modern world.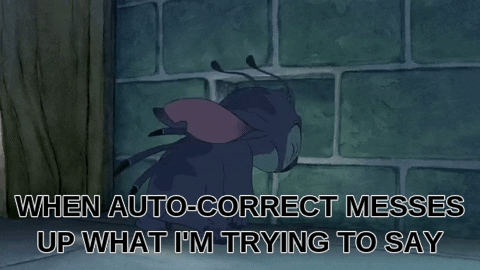 Cookie – Webmaster
The web is my life. I enjoy reading as well as creating blogs, different websites, and social media accounts on my free time. I am very familiar with WordPress, Google (Doc, Presentation, etc.), Blogger, YouTube, etc. I am perfect for this position because I am constantly on the web, either reading different people's blogs or writing my own. During my freshman year at Huntington Beach High School, I had to create a WordPress account and post different blogs almost every month on the books I was reading. In addition, I took new media, which taught me the basics of Prezi as well as the Google tools. The people that inspires me are bloggers Danielle LaPorte, Elle Summer, and Zoe Sugg (who is also a YouTube celebrity).
Pandazlover – Documentarian
Either most people doesn't understand the role of a documentarian or they undermine it. Documentarians are the people who keeps track of their group's progress as well as the process, and then analyze the record to help the manager determine the group's current position. I am suited for the role of a documentarian because I am responsible and organized. As a documentarian, I will always be on task by keeping record of our Phantasmic Mind-Trip Publishing House process as well as our progress. I will also be of an aid to the manager by providing records of the group's process in the beginning.